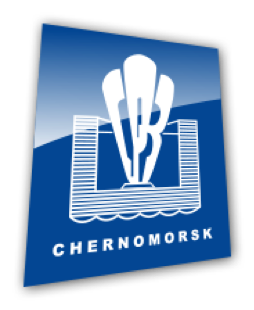 ISRY-CHERNOMORSK SHIPREPAIR YARD
website:
https://isrz.net/en/about-us
google map:
https://goo.gl/maps/6c51eCxmjce4dU1y8
Chernomorsk Shiprepair Yard was established in 1951 in convenient harbour of Sukhoi Estuary (the northwestern Black Sea).
It has favorable location: close to Chernomorsk (ex Ilyichevsk) Sea port, 15 km from International airport and about 20 km from Odessa. Besides, ships calling at Chernomorsk in winter have the additional benefit of mild climatic conditions here.
Since the foundation of Shiprepair Yard, it has carried out repair works of all vessels types, using the latest technology. In 2006, the company changed ownership from public to private. These changes, along with increased activity of Shiprepair Yard in the world ship repair market led to a comprehensive modernization of the production capacity of the Yard.
Today Chernomorsk Shiprepair Yard is the largest Ukrainian shiprepair who provides first class facilities for any kind of ship repair and conversion. Nowadays the company is capable to repair all types of ships up to Panamax size including technically advanced types of vessels such as car carriers, ro-ro, ferries, Panamax product tankers, multipurpose vessels and container carriers.
| | | | | |
| --- | --- | --- | --- | --- |
| Name | Dock Type(m) | Length(m) | Width(m) | Lifting Capacity (Mt) |
| Dock No1 | Floating | 225 | 36,6 | 20,000 |
| Dock No2 | Floating | 225 | 36,6 | 20,000 |
| Dock No3 | Floating | 90,9 | 23,5 | 4,000 |