ACCELERATING CHANGE: THE BENEFITS OF ENERGY SAVING DEVICES FOR YOUR FLEET
MAST Maritime Services S.A. in cooperation with their exclusive Principals CSSC Shanghai Marine Energy Saving Technology Co., Ltd. (CMES-Tech) held a seminar session for the Greek Shipping community in Athens on May 25, 2023 followed by a dinner to foster greater interest in energy efficiency improvement, familiarize the participants with the new technological advancements and provide a forum to exchange views on the decarbonisation plan of the industry. The midday session was attended by technically oriented executives from reputable shipmanagement and shipowning companies and senior personnel from shipbuilding and ship classification societies.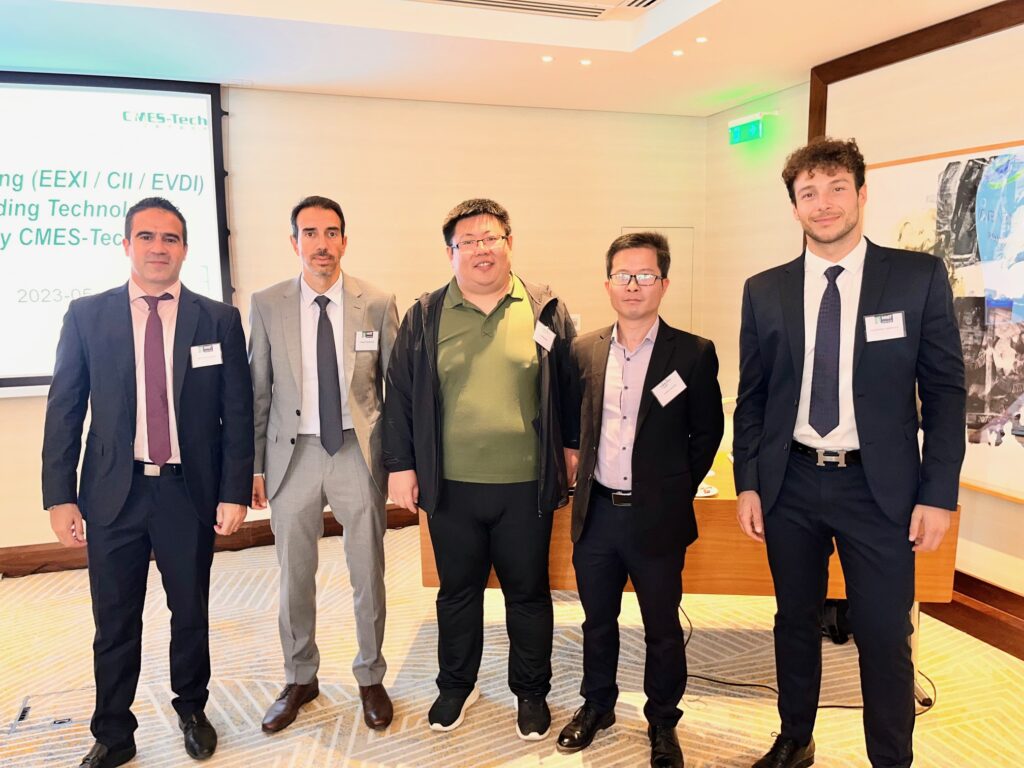 The seminar included a couple of technical presentations through interaction with the participants and case studies on actual existing projects. Discussions revolved around hydrodynamic energy efficiency technologies; innovative Air Layer systems; capturing wind energy; and the methodology to achieve the optimal vessel performance enhancement.
The first part of the seminar focused on the Energy Saving Devices (ESD) and the proven savings that shipowners can benefit from CMES-Tech products and engineering studies. In addition, the second part introduced new technologies that have already initiated to be implemented including Air Layer system for hull drag reduction and also Rotor Sails to harvest wind energy.
Overall, the event was an opportunity for CMES-Tech to exchange views with the participants through detailed discussion on decarbonisation plan and ease the path to greener ships.